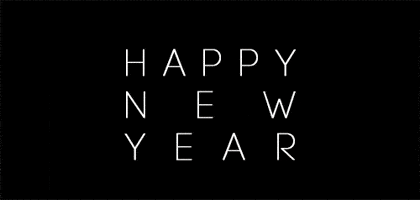 I'm laying in bed thinking, wow it's a new year…. but is it?
When we yell out "Happy New Year" to one another, why do we say that? Is it?  Why not just yell Happy Monday? I mean if our last year is going to look like our new year why bother.
I am in my 40's and still going through some of the same mountains, my biggest mountain is my weight. I have climbed almost to the top of mountain of poverty, not quite over it but I'm further than I used to be and I now see the other side. Same thing with my family life, spiritually and other areas thank God. I haven't even begun the mountain of writing my book and am just starting to figure out how to start the mountain of a healthy lifestyle.
So is it really a new year? What am I going to do differently? What are you going to do differently?
As I started reading some old notes in my journal, I bumped into John 5 in the bible..
John 5
(NIV)
The Healing at the Pool
5 Some time later, Jesus went up to Jerusalem for one of the Jewish festivals. 2 Now there is in Jerusalem near the Sheep Gate a pool, which in Aramaic is called Bethesda and which is surrounded by five covered colonnades. 3 Here a great number of disabled people used to lie—the blind, the lame, the paralyzed. [4] 5 One who was there had been an invalid for thirty-eight years. 6 When Jesus saw him lying there and learned that he had been in this condition for a long time, he asked him, "Do you want to get well?" 7 "Sir," the invalid replied, "I have no one to help me into the pool when the water is stirred. While I am trying to get in, someone else goes down ahead of me." 8 Then Jesus said to him, "Get up! Pick up your mat and walk." 9 At once the man was cured; he picked up his mat and walked.The day on which this took place was a Sabbath, 10 and so the Jewish leaders said to the man who had been healed, "It is the Sabbath; the law forbids you to carry your mat."11 But he replied, "The man who made me well said to me, 'Pick up your mat and walk.' "12 So they asked him, "Who is this fellow who told you to pick it up and walk?"
Let me break down what I saw in this:
vs3 a great number of disabled people= oh my goodness we really need to be looking around and see if we are surrounding our selves with people who are going no-where and therefore neither are we. Are we around people who are "disabled"? are we disabled?
Disabled meaning: limit (someone) in their movements, senses, or activities.
Are we allowing ourselves to be limited in our lives? limited in senses, activities and movement going forward? Another year of the same ol' same ol'? Things that make you go Hmmm……….
vs 5 there was one that was invalid for 38 years. That sounds a lot like me. I feel like I've been dealing with the same crapola for so long I've lost how many years it has been. How long have you been dealing with the same stuff year after year?
vs6 Here's the kicker…. Jesus knows he's been sitting there year after year, and He doesn't bend down to appease him, console him or to help him in the healing waters when it's stirred. He looks at him and says.. "Do you want to be healed?" OUCH!!! Dang Jesus that's harsh! That hit me in the chest. As I sit here thinking I've been dealing with the same crap for so long… Do I even want to have change or am I comfortable being uncomfortable?
vs7 But God…. I have so many "reasons" I can't do it, won't do it. Everyone else is going before me, they have the connections, they have more money, more intelligence, more time, more family, more……… you fill in the blanks.
vs8 Jesus is no joke. He could care less about our excuses. I also love the way He over ruled everything. He didn't care that the waters weren't stirred up so the man can be healed. We need to keep our eyes on Jesus and not how we think things should go. We can get so caught up in the details of the how's that we miss the blessing. Jesus can overrule everything to help you to move forward, nothing is too hard for Him..
I love that He did not let the man give him a laundry list of excuses, He told him to walk and pick up his mess while he was at it….lol
Jesus doesn't want you getting healed and delivered from something and leave the garbage behind for other people or generations to pick up and clean up after you. He wants to heal you completely. In all areas, spiritually, physically, financially, emotionally and socially so you can really mean it when you say Happy New Year.
vs9-12 these people were more worried about the "rules" than the miracle. Don't let anyone trip you up on your way forward. Carry your mat and walk on, there are always people out there who I call "dream killers" that will try to put their insecurities, bad attitudes, and judgements on you, even when they seem like they have the best intentions. Don't allow it. This is a New year right? or is it? That's up to you.
Little tid bit: vs 4 is missing in this passage. It's becasue scholars disagree if it was in the original documents. more below if you're interested.